Ingredients
We use only the best, sustainably and ethically sourced ingredients, while avoiding more than 1800 toxic ingredients commonly found in cosmetics. Our R&D team reviews the latest research on personal care ingredients for environmental impact and human health.
We believe in the healing, nourishing power of natural botanicals like organic fruit and floral extracts, infusing them in our formulas to create truly unique products for you.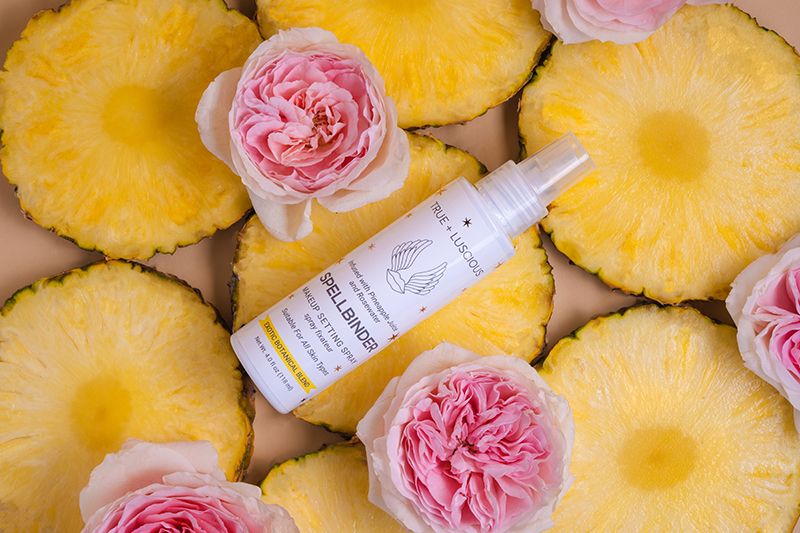 Banned Ingredients List
Parabens, Sulfates: SLS & SLES, Phthalates, Mineral Oil, Formaldehydes, Formaldehyde-releasing agents, Palm Oil, Retinyl Palmitate, Oxybenzone, Coal Tar, Hydroquinone, Triclosan, Triclocarban, Ethyl acrylate, Ethyl methacrylate, Methyl methacrylate, Butyl methacrylate, Hydroxypropyl methacrylate, Tetrahydrofurfuryl methacrylate, Trimethylolpropane trimethacrylate, Aluminum Salts, Animal Oils/Musks/Fats, Lanolin, Beeswax, Carmine, Benzophenone, Butoxyethanol,Carbon Black,Lead,Lead Acetate, Methyl Cellosolve, Methoxyethanol, Methylchloroisothiazolinone , Methylisothiazolinone, Mercury, Mercury Compounds (Thimerisol), Resorcinol, Talc, Toluene, BHA, BHT, DEA, TEA, MEA, ETA, Nanoparticles – as defined by EU, Polyacrylamide, Acrylamide, Bromostyrene, Deastyrene/acrylates/dvbcopolymer, Sodium styrene/divinylbenzene copolymer, Styrene oxide, Styrene.